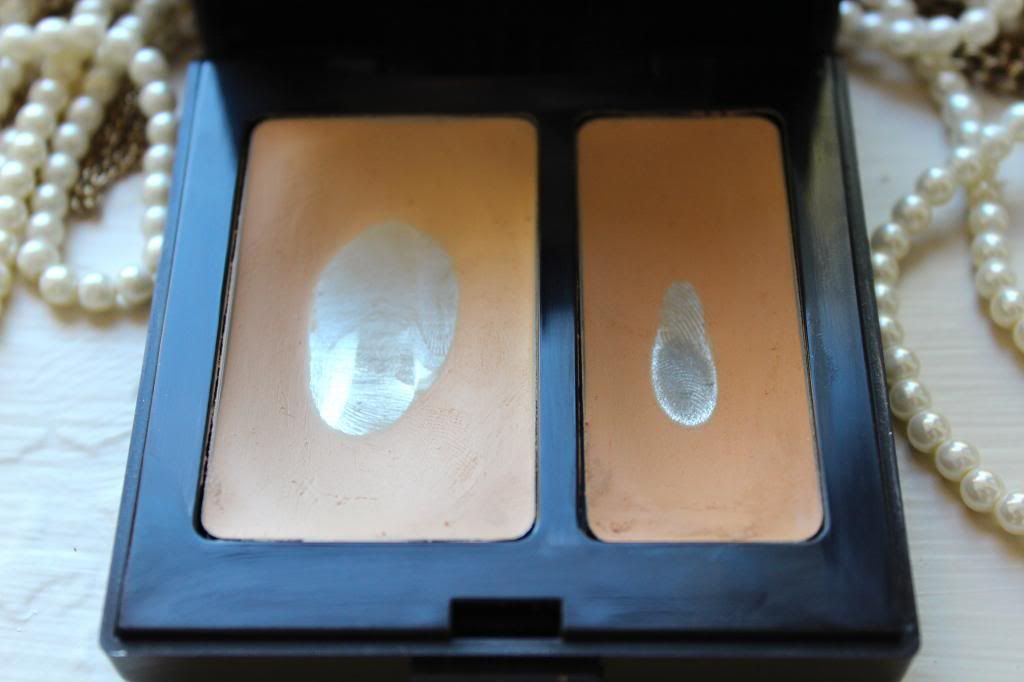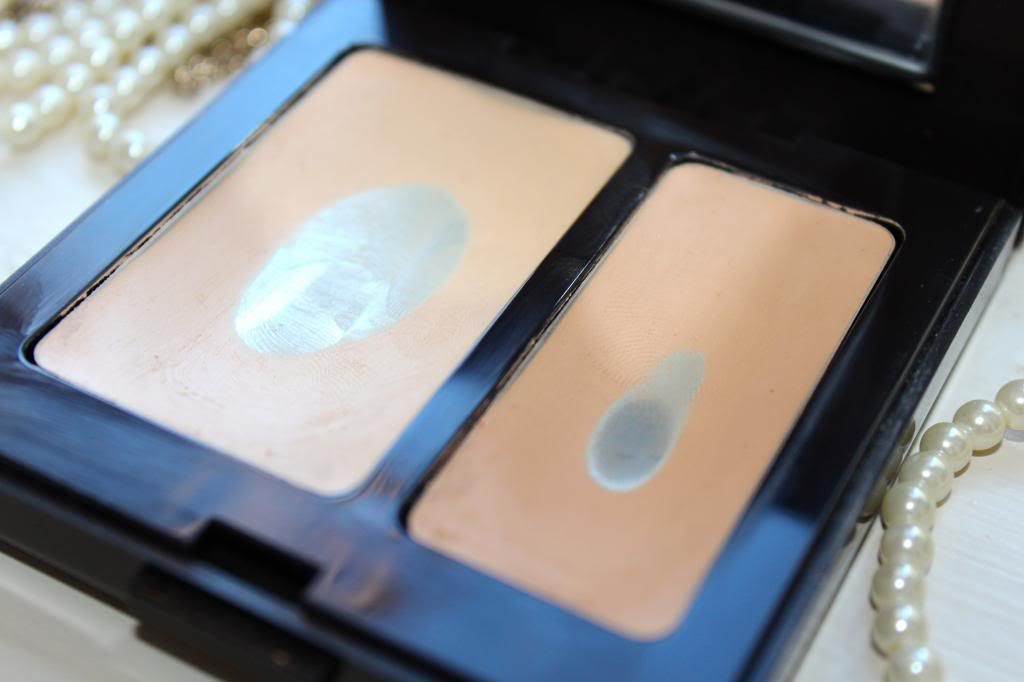 Laura Mercier Secret Camouflage Concealer (
here
) $30 is one of those products that I've been using religiously over a year, and just realized that I haven't reviewed it. LM says, "This versatile concealer contains a unique two-shade system: one to match the skin's depth of color and one to match the skin's undertone, making it possible for every woman to custom-blend her own perfect shade. The high level of pigment requires very little product to achieve perfect coverage."
There are currently 8 shade combinations in the collection available. I use SC-3 a medium with pink or yellow undertones. The duo-shade concealer is ingenious, one side matches the depth while the other matches the skins undertone. Basically that means that you can control and customize your concealer to match perfectly. This makes the concealer perfect for year round use.
Its packaged in a sleek little compact with a great sized mirror. The consistency is a firm cream. You can either get some product on a brush and move it back in forth on the back of your hand to warm it up and apply. Or use your clean fingers to warm it up, once its warmed up it becomes soft, creamy, and blendable. This is a full-coverage concealer it conceals discolorations, dark circles, and blemishes without budging.
Overall, I'm a big fan of all Laura Mercier products! I've had this for over a year, and I will definitely be re-purchasing whenever I run out. I'd recommend this to someone who wants a full-coverage concealer, and flawless skin.