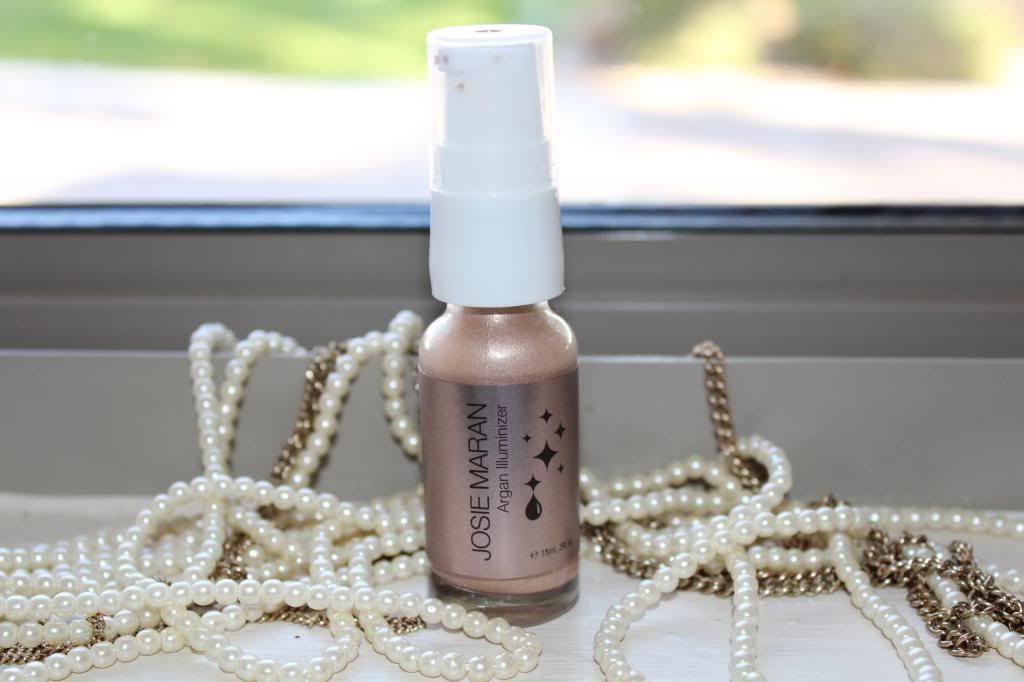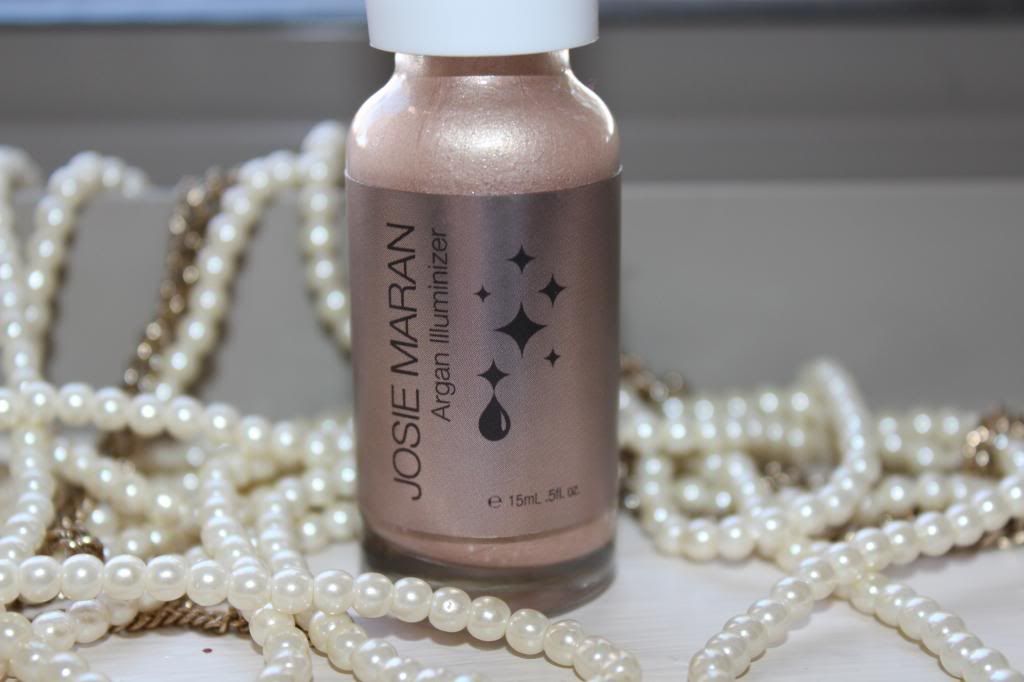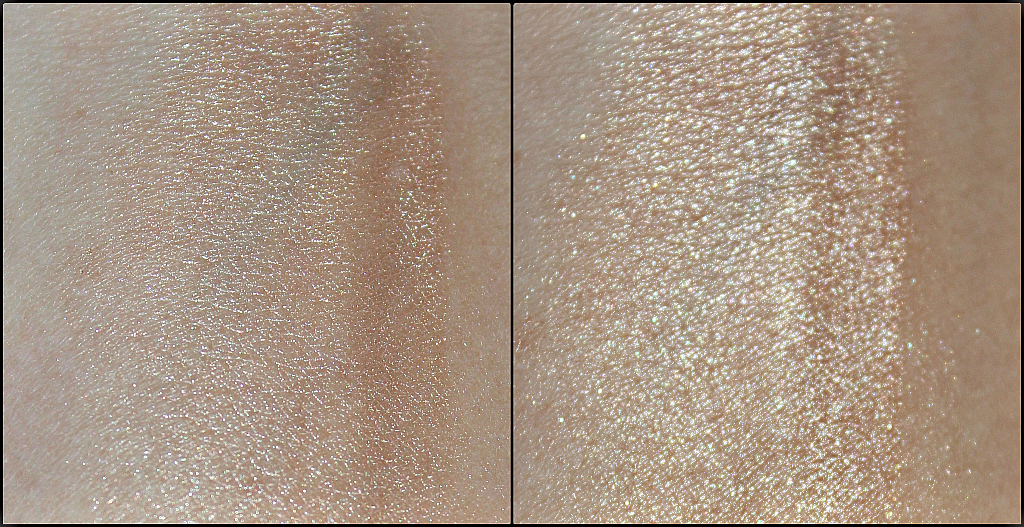 Josie Maran Argan Illuminizer (1oz $28)
(here)
is a gorgeous champaign liquid highlighter. I received a .5oz in a holiday set, and I'm in love! Josie Maran says, "This bronze shade is perfect for highlighting and adding an instant beautiful luminosity to the face, collarbone, and body. Argan Illuminizer can be used alone or mixed with foundation for an instant boost of radiance and a natural glow any time of year and on skintone. It gives the skin a radiant glow that lasts all day."
Highlighters can be used anywhere on your skin to add a radiant glow! You can apply it directly to your face or mix it into your foundation before you use it. I only like to apply it on my cheekbones, brow bone, the bridge of my nose, and my cupids bow. This illuminizer blends into skin easily leaving a natural glow. I must say compared to other illuminizers I've tried (mac soft&gentle, benefits watts up) this is definitely the most natural looking on the skin.
My only complaint with this product is the pump. Although I love products with pumps this one is very hard to control. A little product goes a very long way, so you have to be very careful or you'll waste a lot of product. Overall, if your looking for a product to brighten up your skin, and give you a natural looking glow...this is a great one!