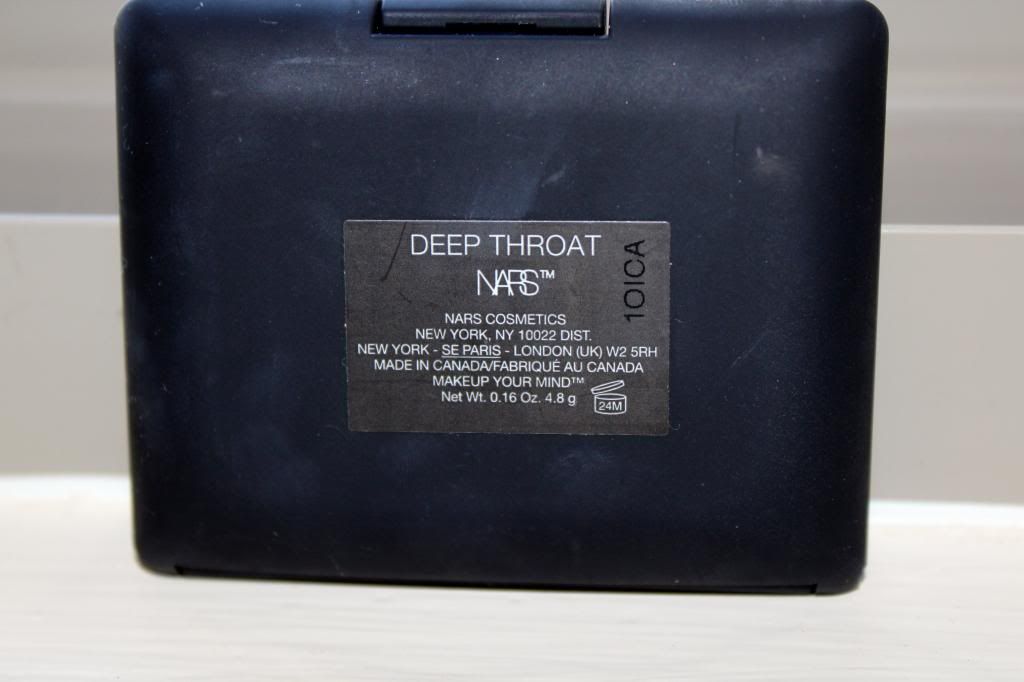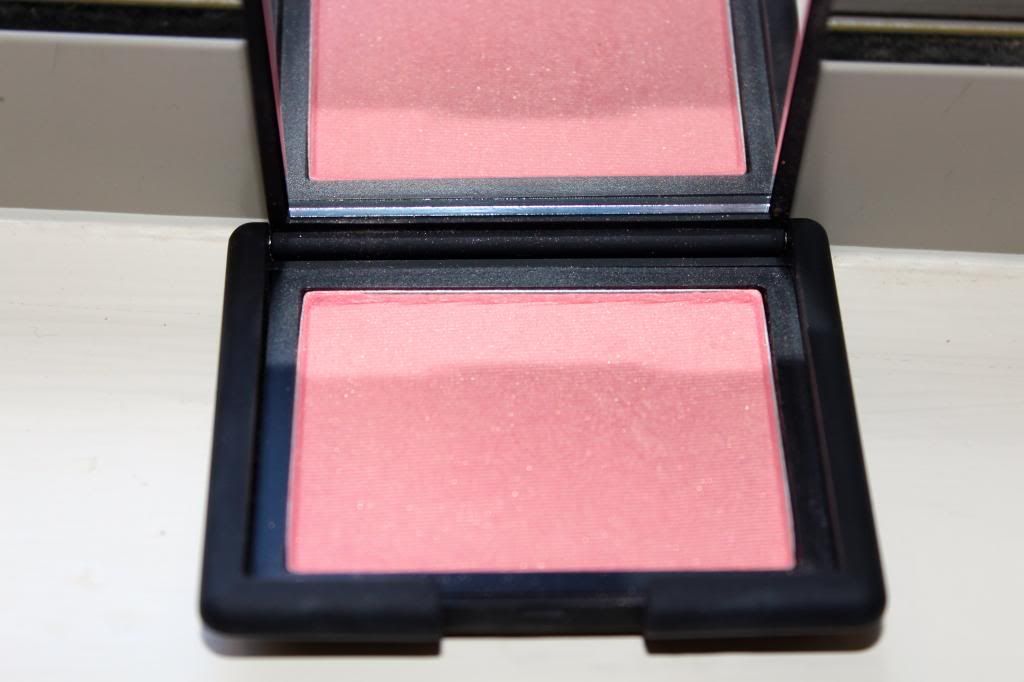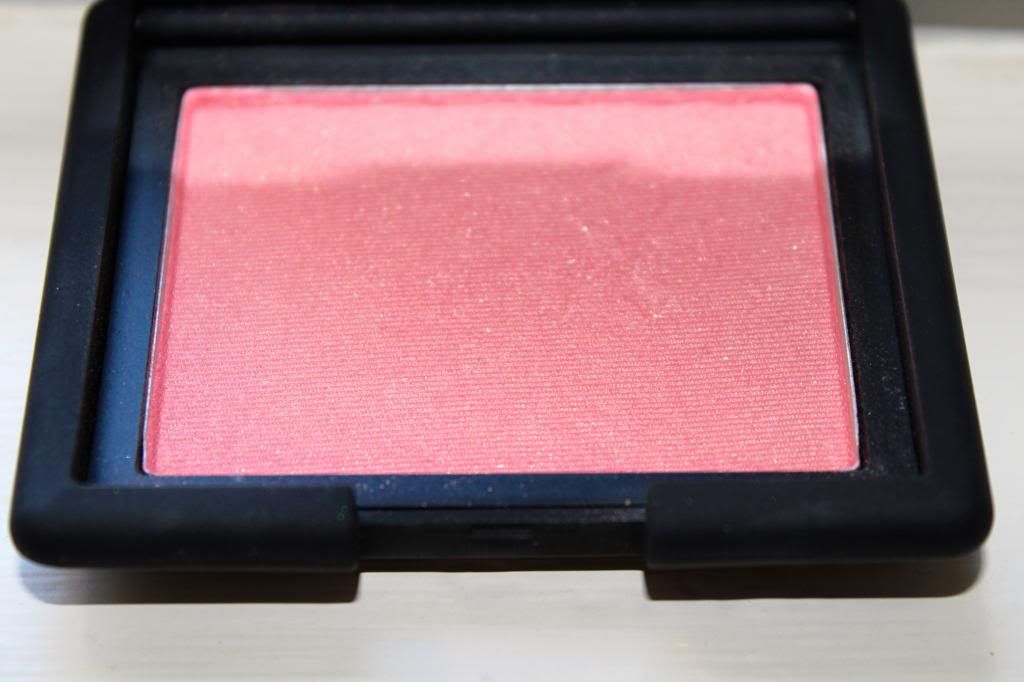 I splurged :/ my fourth NARS blush! Deep Throat. Yes, the names can be a little provocative, but it seems to be working for them since NARS has the most raved about blushes in the industry.
Nars Blush in Deep Throat
($28) is a sheer peachy-pink with a light gold shimmer. Although it does look very shimmery in the pan, it applies subtle to skin. It's similar to Nars Orgasm blush in the pan, but on the skin it actually appears a lovely peachy pink. I've been using my
Sigma F05
and it applies beautifully. All Nars blushes are highly pigmented, one little swipe is more than enough to add a lively glow of color to both cheeks. The blush is finely milled and well pressed. The shade blends out easily and as all Nars blushes offer a transparent veil of color, and you can build any color up to achieve the desired effect without becoming cakey.
Overall, I love the pigmentation of this blush its build-able so you can have it as subtle to vibrant as you'd like. I think it would be most flattering on lighter complexions, it recommend MAC Sunbasque for darker complexions. It wears all day without fading. Nars blushes are pricy but considering how big the pan is .16oz and how pigmented the blushes are, just one will last you a loooooong time! Its great stuff!
Comparison to other tones: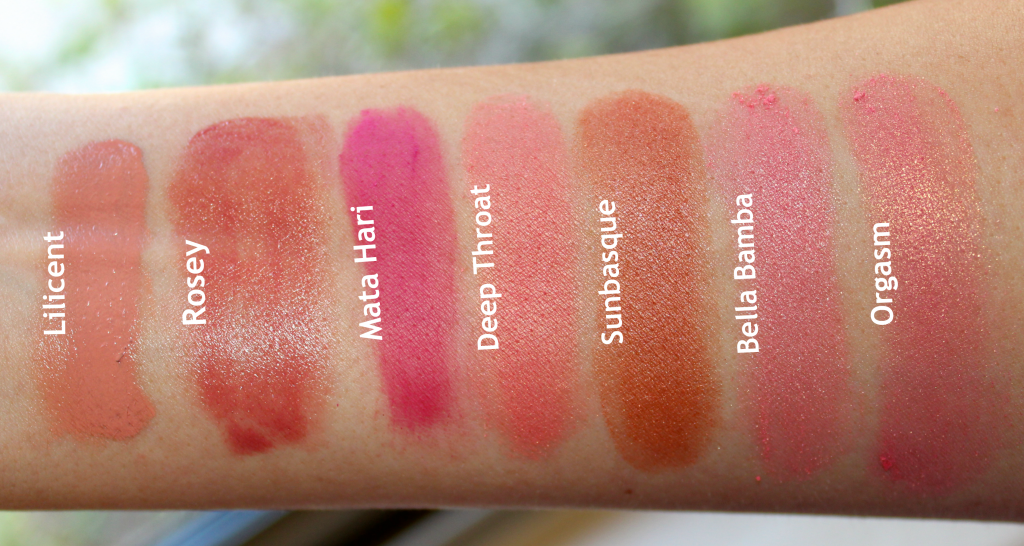 From Left to Right: MAC Lilicent, Josie Maran Color Stick in Rosey, NARS Mata Hari, NARS Deep Throat, MAC Sunbasque, Benefit Bella Bamba, NARS Orgasm