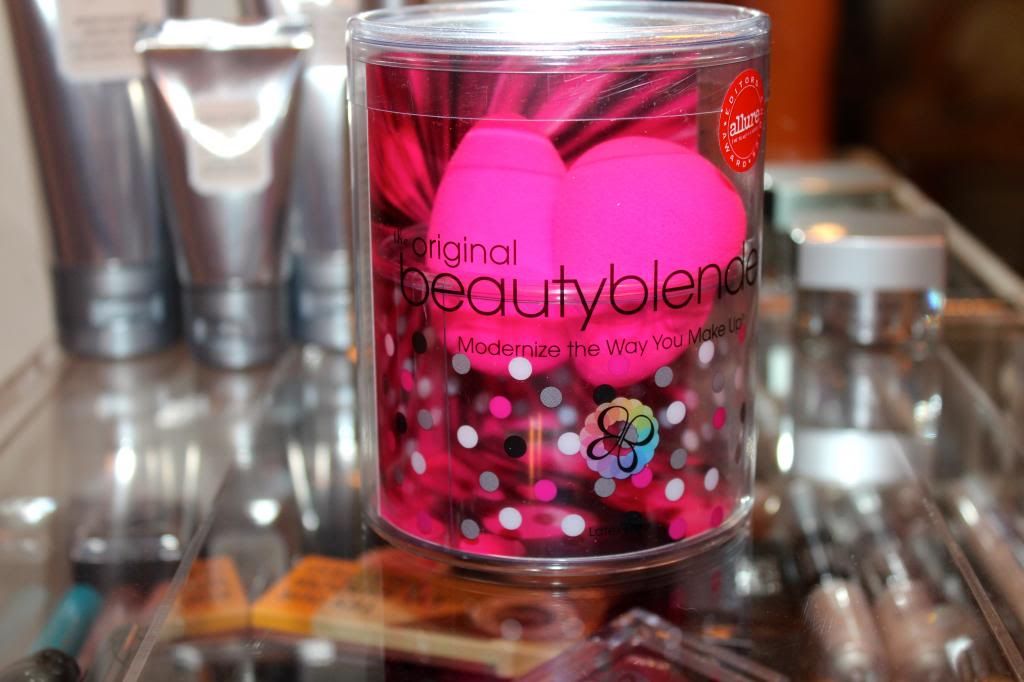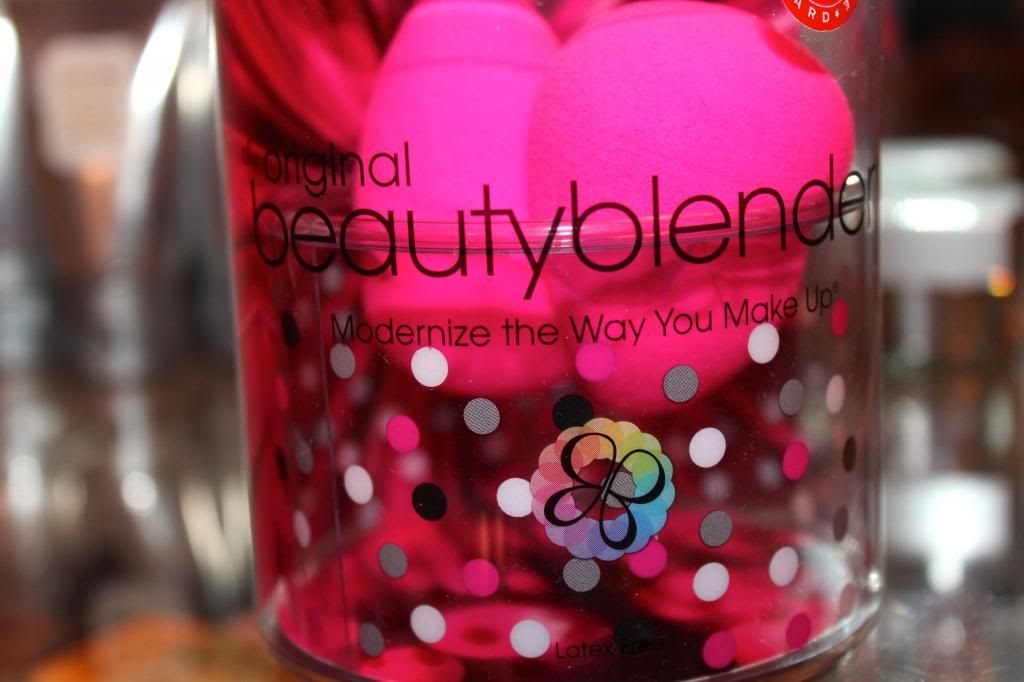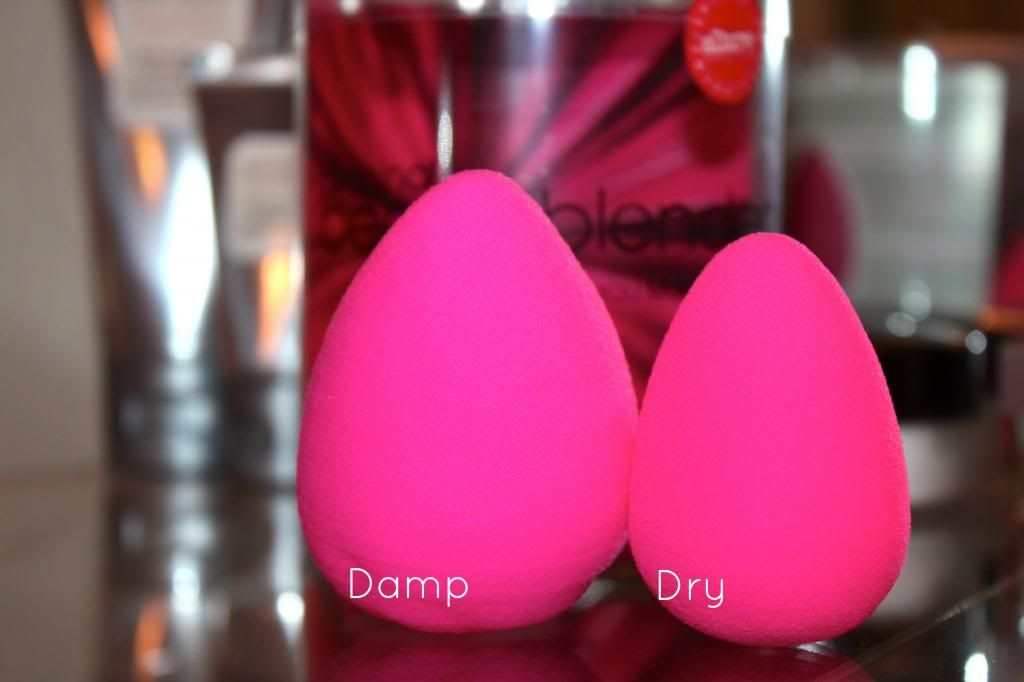 The Beauty Blender (
here
) was designed by a makeup artist to give you a flawless foundation application. This adorable blender is made with non-latex material so its suitable for even the most sensitive skin types. Available in pink, black, and white. Washable and reusable!
How I use the Beauty Blender
I start by dabbing my foundation all over my face. Next with a dampened beauty blender I use a bouncing motion (using the big side of the sponge) to blend the product into my skin. Using the smaller side you can blend into harder to reach places such as- under eyes, and around the nose. I also like to use a rolling motion near my hair line and neck for a seamless finish.

I only use my beauty blender with full-medium coverage foundations. It makes Make Up For Ever's Mat Velvet Plus look incredibly flawless and natural on my skin. I think the dampened sponge thins out the foundation just enough for that airbrushed finished effect. I find with my light-sheer foundations it doesn't give me enough coverage, so I end up having to apply more product then I would if I use a makeup brush.
I ended up ordering the Beauty Blender Cleanser to clean the sponge, and it cleans it well... but you have to use a lot of cleanser. I wont be re-purchasing the cleanser because I found my (way less expensive) Cetaphil cleanser, cleans the blender just as well.
Overall, I love this blender! I've been considering purchasing one of these babies for months! It gives me a beautiful airbrushed foundation application. I'm very happy with this purchase, and I recommend this blender for a seamless finish!